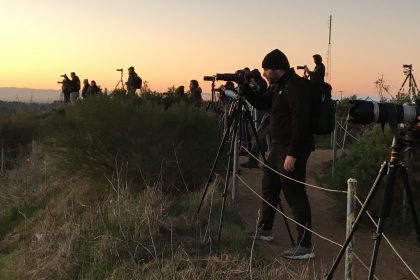 After several weeks focusing on ocean scenery, the squad decided it was time to return our old faithful. The City of Los Angeles. This sunrise we agreed would be best served photographing Downtown from the Baldwin Hills Scenic Overlook. While this was not an easy location to reach, a .7 mile hike to the top of a mountain, our guests were undaunted and arrived before 5:30am.
This outing, it should be noted, was the first time we have hosted more then seven photographers. In fact 28 were in attendance to capture a spectacular sunrise with downtown LA blanketed by hazy mist, which added a dramatic twist to one of our most photographed compositions.
Everyone that attended was in good spirits and was eager to join us for the next meet-up.