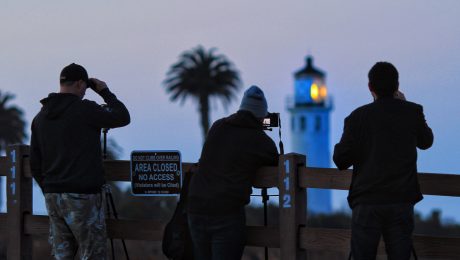 It keeps getting better and better. Our latest meet was held last Sunday at Point Vicente in Palos Verdes, and it was our biggest one yet. Located along the Palos Verdes Peninsula, the Point Vicente Interpretive Center was our meet-up spot. Sitting atop the rugged cliffs, it offers spectacular views of the Pacific Ocean as well as the Point Vicente Lighthouse, the main subject of interest.
In the wee hours before sunrise, our guests began pouring in, tripods in hand, ready to capture one of LA's most scenic views. Some of them driving from as far as San Diego. The air was brisk but not cold with an amazingly clear view of the lighthouse as it's light gleamed brilliantly against the deep blue pre-dawn sky. As the sky grew brighter, the clouds did not disappoint as they provided just the right background texture.
And that's not all. Donut Street Meet is proud to announce our new partnership with sponsor People's Choice Beef Jerky. They supplied us with enough product for all of our guests to take home. Thanks, People's Choice. As always, donuts were on-hand for all to partake.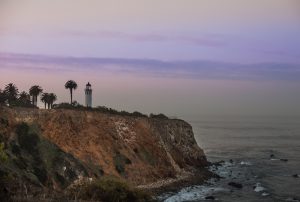 Why do people love Donut Street Meet? For one, there is absolutely no traffic when traveling to our sunrise events. Also, there no crowds to interfere with your photos. So if you're thinking of attending our next event, do it! We'll have the donuts ready for you.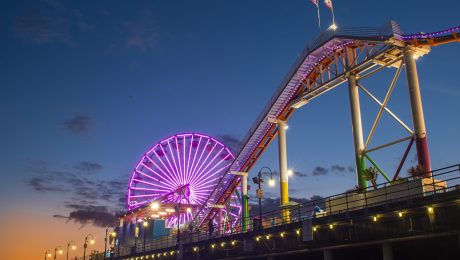 Donut Street Meet – @SANTA MONICA PIER (sunset)
---
MEET RECAP
Who we are:
We are a friendly Landscape Street meet.  We gather like-minded artists in a place to take epic shots of local landscapes.  We provide donuts and other snacks.
We meet at the ideal time of blue hour at sunrise or sunset and we don't control the weather.
After the meet, we REPOST your best shots on our Instagram feed @donut.street.meet.  We don't edit or crop your shots.  Everyone will get reposted!
We want to give everyone the opportunity to show their artistic skills and show the audience the amazing variety of shots that can be produced by creative people all in the same spot.  We never get the same shot!
Beginners are welcome – we can help you plan and take the best shots if you just ask one of us!
EVENT
We had an amazing turnout of some great local photographers.  60 signed up and about 40 made it.  All 100 donut holes were eaten.
Long Exposure Shots, portraits, and light painting was done.  There were lots of people at the beach area.  It was difficult to get a clean shot, but that is what we do.
PARKING
The best place to park was in one of the parking garages on the upper part of Santa Monica, however, in this busy time on a Sunday at Sunset, parking was very difficult.
Some were able to park in the large parking lot for $10.
---
AGENDA
5:45 PM: Gather at the Merry Go Round on the Pier to eat donuts and check-in.  We will need your IG handle and will have name tags ready for you.
6:00 PM:  We can decide what to shoot based on the weather and color in the sky.  Below are some ideas for the shots we will be trying to get.
6:20 PM: Prizes were given out
6:30 PM: Walked down to the left side of the pier
7:09 PM: Sunset
8:00PM: Meet over (by this time, many may have wandered away)
9:00PM: Post Meet – Met up with @ill.lumen.nation to get some great light painting under the pier.
 WEATHER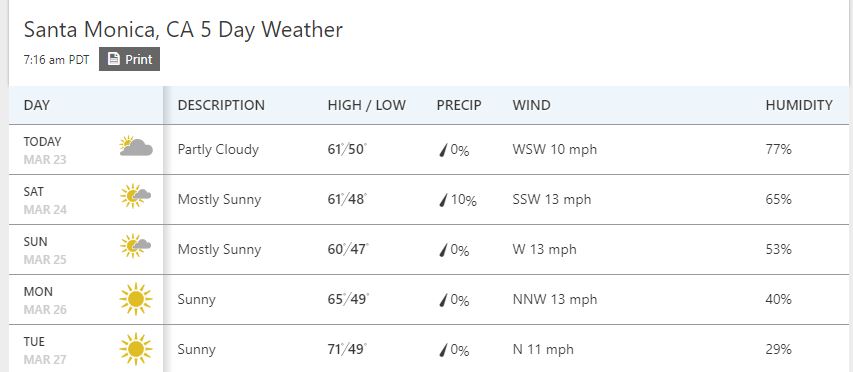 ---
---
WHERE WE MET

SUNSET TIME AND LOCATION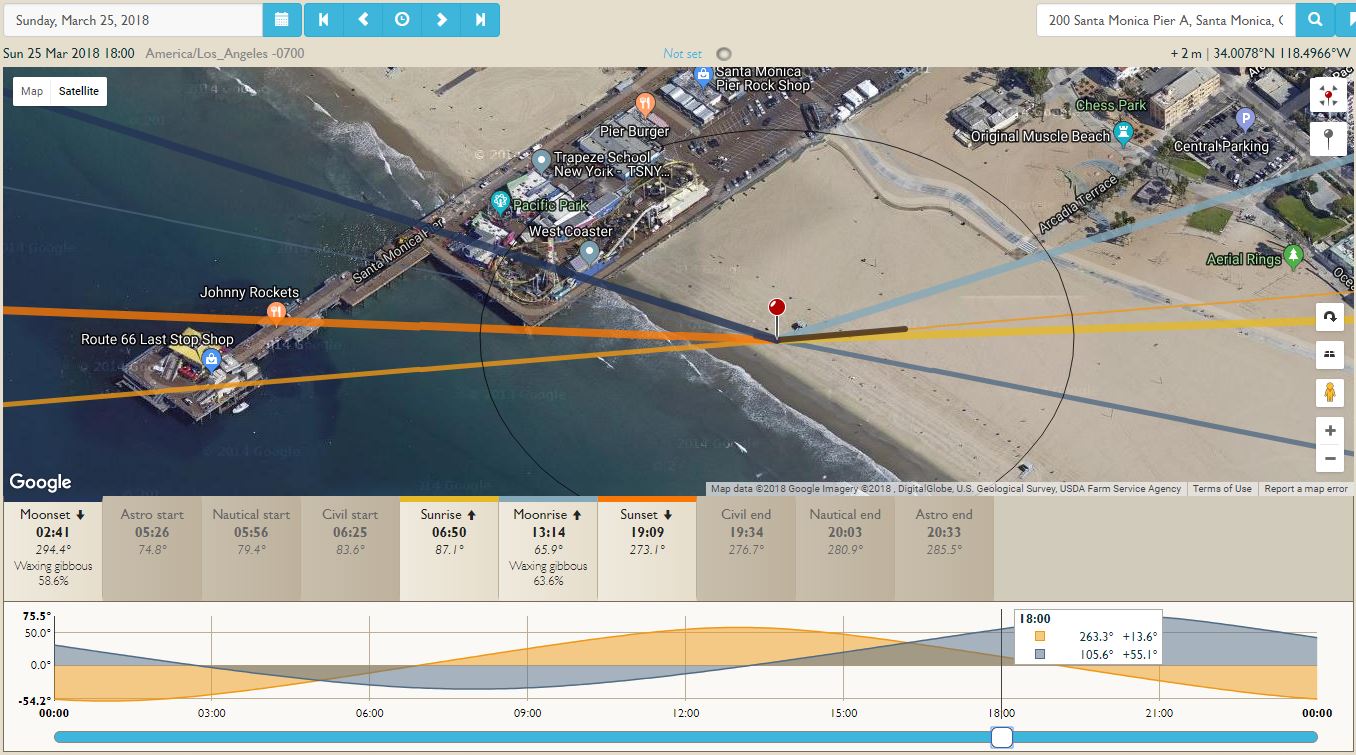 ---
PHOTO RESULTS
PIER WITH FERRIS WHEEL AND REFLECTIONS
---
---
---
---
---
---
---
---
---
---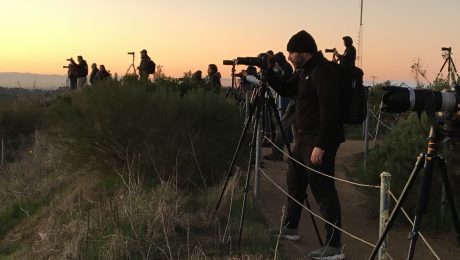 After several weeks focusing on ocean scenery, the squad decided it was time to return our old faithful. The City of Los Angeles. This sunrise we agreed would be best served photographing Downtown from the Baldwin Hills Scenic Overlook. While this was not an easy location to reach, a .7 mile hike to the top of a mountain, our guests were undaunted and arrived before 5:30am.
This outing, it should be noted, was the first time we have hosted more then seven photographers. In fact 28 were in attendance to capture a spectacular sunrise with downtown LA blanketed by hazy mist, which added a dramatic twist to one of our most photographed compositions.
Everyone that attended was in good spirits and was eager to join us for the next meet-up.