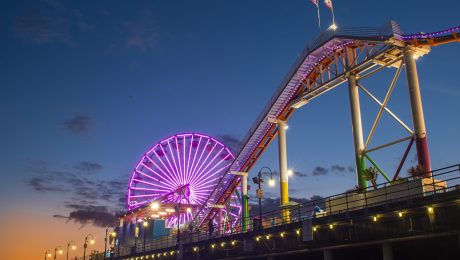 Donut Street Meet – @SANTA MONICA PIER (sunset)
---
MEET RECAP
Who we are:
We are a friendly Landscape Street meet.  We gather like-minded artists in a place to take epic shots of local landscapes.  We provide donuts and other snacks.
We meet at the ideal time of blue hour at sunrise or sunset and we don't control the weather.
After the meet, we REPOST your best shots on our Instagram feed @donut.street.meet.  We don't edit or crop your shots.  Everyone will get reposted!
We want to give everyone the opportunity to show their artistic skills and show the audience the amazing variety of shots that can be produced by creative people all in the same spot.  We never get the same shot!
Beginners are welcome – we can help you plan and take the best shots if you just ask one of us!
EVENT
We had an amazing turnout of some great local photographers.  60 signed up and about 40 made it.  All 100 donut holes were eaten.
Long Exposure Shots, portraits, and light painting was done.  There were lots of people at the beach area.  It was difficult to get a clean shot, but that is what we do.
PARKING
The best place to park was in one of the parking garages on the upper part of Santa Monica, however, in this busy time on a Sunday at Sunset, parking was very difficult.
Some were able to park in the large parking lot for $10.
---
AGENDA
5:45 PM: Gather at the Merry Go Round on the Pier to eat donuts and check-in.  We will need your IG handle and will have name tags ready for you.
6:00 PM:  We can decide what to shoot based on the weather and color in the sky.  Below are some ideas for the shots we will be trying to get.
6:20 PM: Prizes were given out
6:30 PM: Walked down to the left side of the pier
7:09 PM: Sunset
8:00PM: Meet over (by this time, many may have wandered away)
9:00PM: Post Meet – Met up with @ill.lumen.nation to get some great light painting under the pier.
 WEATHER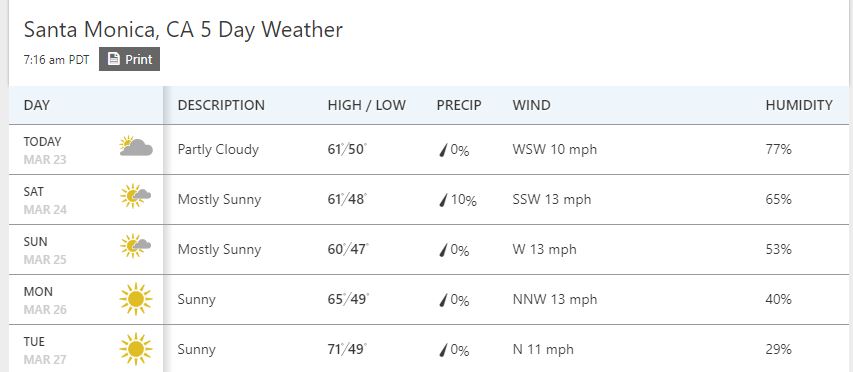 ---
---
WHERE WE MET

SUNSET TIME AND LOCATION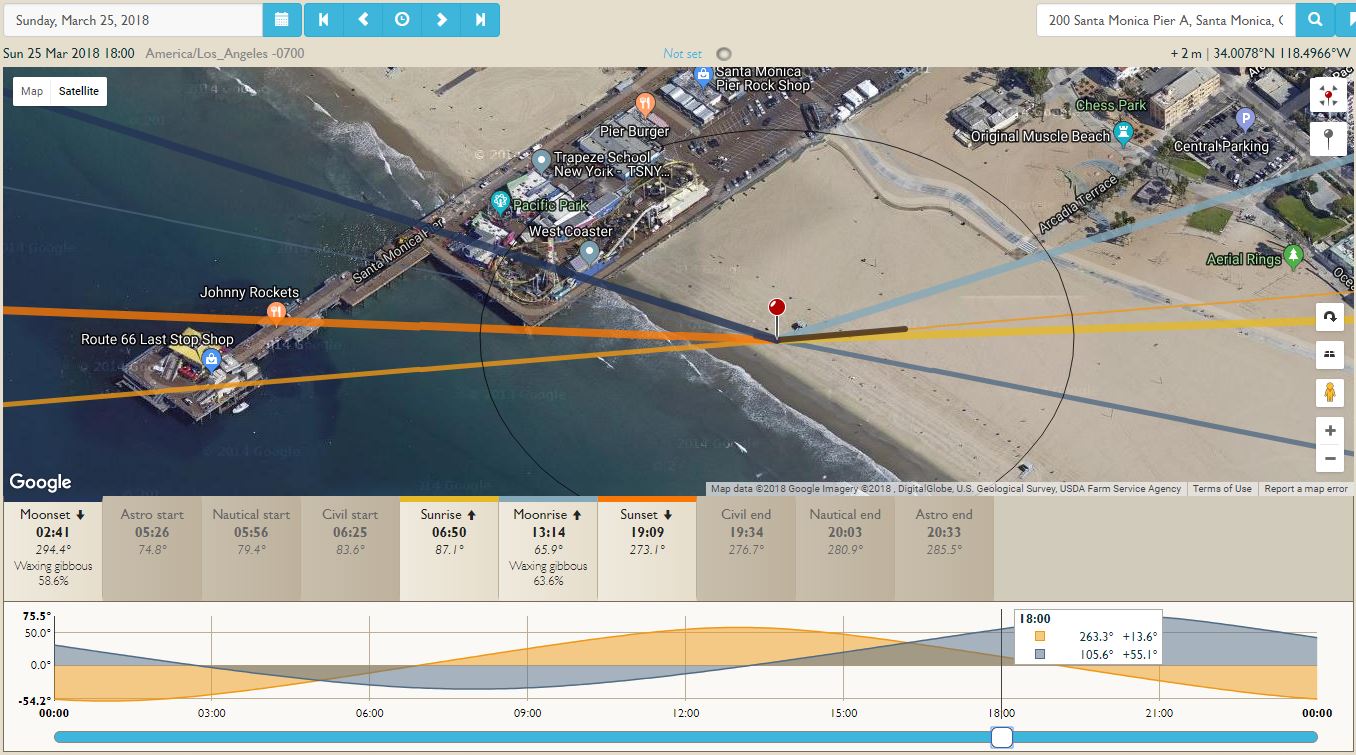 ---
PHOTO RESULTS
PIER WITH FERRIS WHEEL AND REFLECTIONS
---
---
---
---
---
---
---
---
---
---